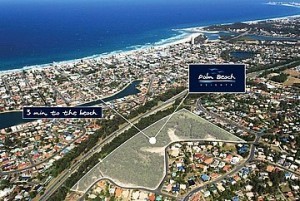 Palm Beach Heights
Everyday can feel like a holiday at your new Palm Beach Heights home. Palm Beach Heights offers you a unique opportunity to turn your dreams into a reality, providing all you could wish for in a perfect blend of coastal living and urban vibe.
With only 81 lots, Palm Beach Heights boasts exclusivity and provides a close knit nieghbourhood full of likeminded new home owners.
Palm Beach Heights is the closest residential development to the beautiful Queensland coastline between Southport and Coolangatta offering a number of lots at affordable prices in 3 stages.
These lots are perfect for young couples, families and investors looking to build homes in a highly sought after area.
To secure your future lifestyle, please contact today.
Shaun Darcy | Project Manager
0427 742 863